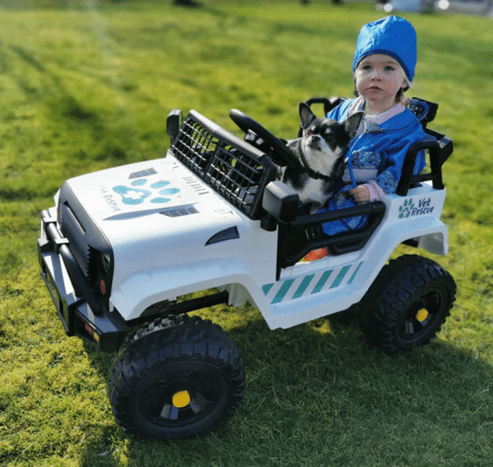 Evoking Children's Imagination of Different Roles through Kids Ride on Car
Parents want nothing but the best for kids. When it comes to toys, parents tend to go for the ones that will help their children learn something. Using children's electric ride on cars is an excellent way of assisting them while making outdoor play exciting and adventurous.
Electric toy cars, the miniature version of modern vehicles they can drive, are an excellent example of an educational toy. These innovative toys help your kids be more creative and teach them new techniques for playing games.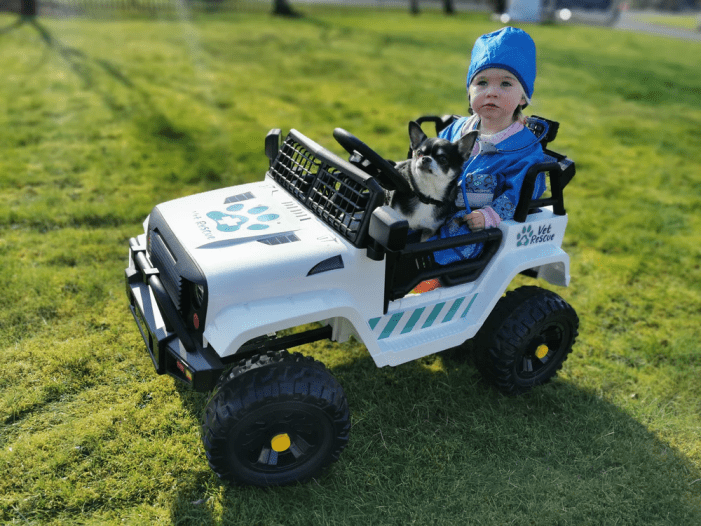 Kids start at an early age to role-play and make up their little games and stories. It may be using actual toys as props or it could be playing out a live show at home in the living room in front of the family. 
Different kids' electric ride-on cars have been designed scientifically to assist children in different role-play games. Here are some examples.
Dinosaur Ranger Jeep – A kids jeep that is designed to allow kids to imagine they are in the middle of their own Jurassic Park movie! They can pretend to be driving on a safari where the dinosaurs are roaming free. Or maybe the more dangerous dinosaurs are locked in cages and when one of them accidentally opens up, the child Dino Ranger has to drive quickly to safety?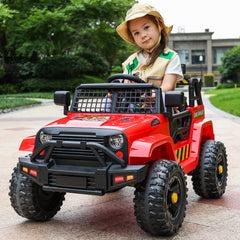 Vet Rescue Jeep – Let the kids play with their pets, pretend they are hurt and in need of being rescued. Maybe their little teddy cat fell down the tree and has to be taken quickly to the animal hospital? Some kids might dream about working at a zoo so they can pretend to drive around the grounds in their jeep taking care of the animals and doing their health checks.
Police Swat Jeep – This electric kid's police car lets the kids explore what it is like to be part of a car chase to catch the bad guys. This is helping kids learn to differentiate between what is right and wrong while playing and having fun! A great chance for adults to spend quality time by taking part in the play. Maybe by dressing up as the thief or the innocent bystander who just had their lollipop stolen!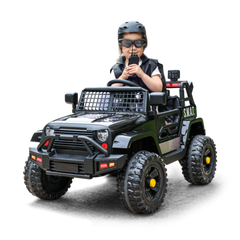 Kids naturally have a vivid sense of imagination. It's hard to tell what will inspire them. A small toy car can motivate them to be something significant in the future. They can slip into their fantasy world, where they can explore multiple options by themselves. They can become a racer, an emergency ambulance driver, or a businessman with a sense of creativity. It inspires them to create their make-believe situations and plot their own stories.
The role-play possibilities with kids' electric ride-on cars are endless! Let their imagination and creativity run wild! When you realise all the benefits this type of play comes with, it is hard to resist doing anything you can to assist them with it. 
Children learn through play and since role-playing comes with many benefits to their natural development, it is recommended to encourage this type of play as much as possible. Your kids are flowing with imagination and creativity. Steer them in the right direction, and they'll grow into responsible citizens.
https://titantoys.co.uk/blogs/kids-role-play/how-to-encourage-kids-role-playing-through-using-ride-on-electric-cars-and-why-it-is-so-beneficial-to-them